A high-pressure style of drawing and love of Japanese culture has landed Aquinas Catholic College Menai Year 12 graduate Monica Jornales a coveted place in HSC visual arts showcase ARTEXPRESS.
Monica used prismacolor pencils to create her HSC Visual Arts major work, Ingredients of a Ceremony – a series of hyper-realistic drawings of a Japanese tea ritual.
"I tried to explore the significance of each individual aspect forming the whole entity of the tradition: the ritual, the tools, the tea itself and gestures and actions practised within the ritual."
"My aim was to portray how they were all linked and if you take one piece out of the equation it isn't truly complete" – Monica Jornales
Monica was inspired by contemporary artists C.J. Hendrey and WanJin Gim.
She said the hyper-realistic style of drawing took patience, and came with risks.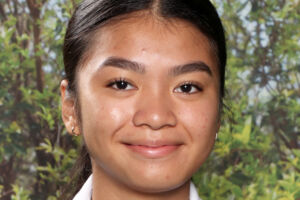 "If you make one mistake with burnishing the drawing too quickly or adding too many layers too fast, it completely ruins it," she said.
"The larger scale also made it more difficult to work with because if you ruined a small area of the work then all of the hours would be gone."
"I don't think I would have been able to complete my major work without the support of my art teacher Simone Small and my family," Monica said.
"Many of my teachers were supportive of me and enabled me to keep viewing art as something I love."
ART TO STEM
Monica will study a Bachelor of Medical Science/Advanced Studies this year in pursuit of a STEM career.
"My chosen degree is drastically different to art, but my teachers at Aquinas have always encouraged me to pursue both of my interests in a balanced way, regardless of how different they are," Monica said.
EUPHORIA AT ACHIEVEMENT
Monica was on the drive home from her school graduation ceremony when an email arrived to say she had been selected for ARTEXPRESS.
"Ever since I was 12, ARTEXPRESS was a dream I've aspired to" – Monica Jornales
"I've always cherished the memories of going to galleries to view the work of the students from the years before this, so receiving that email left me in a state of euphoria."
Ingredients of a Ceremony is on display at the Bank Art Museum Moree from 16 April to 25 June.