Central to the religious life of the school is the person of Jesus Christ who came among us 'as one who serves' (Luke 22.27). Our Catholic school is committed to reaching out to help those in need, through charitable outreach initiatives. All outreach activities connect to the person of Jesus Christ and to the sacraments, especially the Eucharist. Drawing on the Catholic Social Teaching of the Church, we have a deep commitment to supporting a range of charitable organisations, families and individuals in need.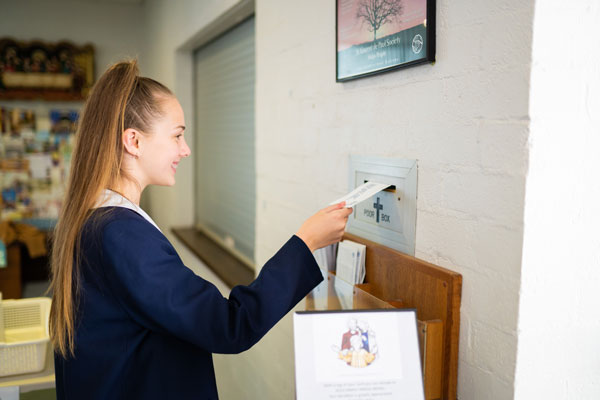 The college has a vibrant student-led Social Justice Group which empowers students to take action and to be part of a solution. We continue to support the charities of St Vincent de Paul, Caritas Australia, the Charitable Works Fund, Catholic Care and the Catholic Education Foundation. Students also have the opportunity to volunteer for One Meal, providing meals for local homeless people and at the Asylum Seekers Centre, providing lunches on a monthly basis.
The college connections also extend to international opportunities for both students and staff with Immersions to Timor Leste.