Our Catholic school is part of the Catholic Church. We work in partnership with our local parish and priests in order to enrich the spiritual life of the students, staff and families of our school, especially through the celebration of the Sacraments.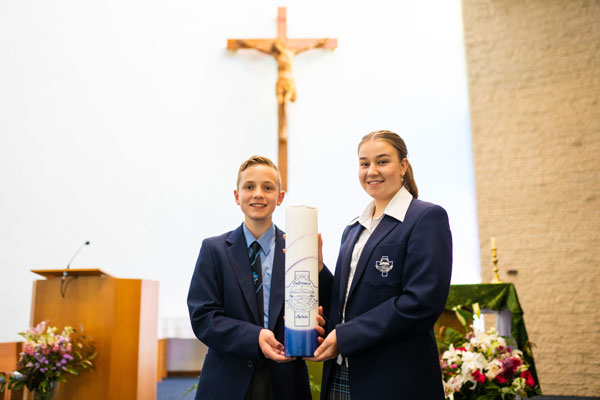 Aquinas Catholic College Menai has a strong Catholic ethos and identity, sharing a close connection with Holy Family parish.
Our Parish Priest Fr Mani and College Chaplain Fr Daniele are actively involved in school liturgies and retreats and support our students when preparing for World Youth Day, Australian Catholic Youth Festival and other Archdiocesan initiatives. Senior students are offered the opportunity to become Extraordinary Ministers of the Eucharist.