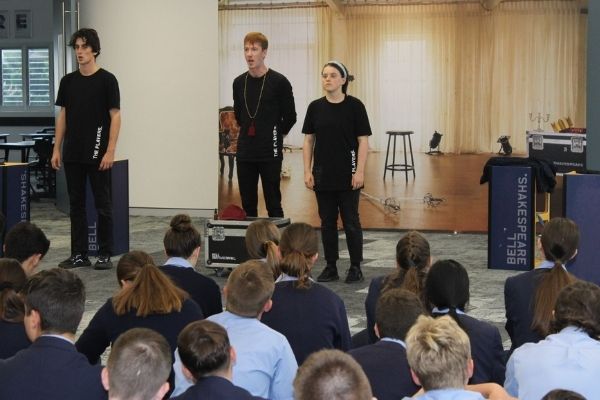 Year 9 English students are currently studying an introduction to Shakespeare unit with a focus on the play Romeo and Juliet.
This morning students were lucky enough to watch a short production by Bell Shakespeare titled, 'Such Sweet Sorrow' and serves as an introduction to the key moments of the play.
A huge congratulations to Year 9, to whom the players remarked as a very engaged and attentive audience.